---
Three Takeaways from Navigating Career Transitions: How to Maximize Your Impact, Without the Burnout
Following on from MAPS' recent Navigating Career Transitions webinar co-presented by Danie du Plessis, former Senior Vice President, Worldwide Medical Affairs, GSK and Jenn Fenwick, Global Talent Director, Rebel Road Coaching, we thought it would be useful to summarize the webinar into three key takeaways:
Acknowledge that career transitions are enormously complex, challenging and stressful
Making a career transition is undeniably fear-inducing, disruptive and angst-ridden, an emotional and learning rollercoaster. But at a time when we want to be at the top of our game, most of us experience a drop in confidence and are mired in self-doubt about our ability to perform and hit the ground running. According to Jenn Fenwick, it's time we had an open and honest debate about how challenging career transitions can be.

"It's no surprise that people feel overwhelmed. It might be a change in company, a new culture, a new team, a new political system, the learning journey. There's the impact on home and family life and life outside of work. There needs to be an appreciation of how much we go through when we take on a new role. Up to 40% of leaders leave, fail or burnout in the first 18 months of starting, whether they're newly promoted or joining a new role. Organizations could do so much more to support new leaders, especially high achievers."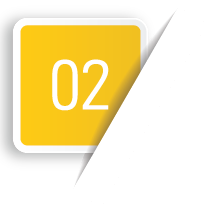 Embrace the journey and get support
Making a bold transition at work can be both an overwhelming experience and an empowering period of growth. Organizations can demonstrate commitment to new hires by developing, supporting and advising individuals through coaching and mentoring.
Moving or preparing to move into a new role, taking on new responsibilities, building confidence to develop your career further, or working in a new environment all seem much easier with a mentor and a coach to support you. Mentoring programs have a longer time horizon than coaching and concentrate more on career development, leadership development, and knowledge transfer versus individual skill development or immediate performance improvement.
"Don't underestimate the value of a mentor – someone you can relate to, someone you trust and whose experience you value to help build your confidence. A good coach gives you the opportunity to reflect on challenges and what to do about them, because we frequently have the answers within
us," says Danie du Plessis.
"It's OK not to know everything at the beginning and make peace with that. It's OK to be anxious, once you learn how to use that anxious energy. It's OK to show some vulnerability. It's OK to be kind to yourself, and using a mentor and a coach can make a big difference from a wellness perspective, allowing you to take control and become the creator of your own destiny."
According to Fenwick, self-awareness is gold. "Knowing your derailers, knowing your strengths, knowing where to stretch ourselves, where we need to lean into some of that discomfort, where we need to close some of those learning gaps. That can be really empowering knowing where you are and where you need to get to. Build in time for learning and listening; it builds credibility. Six months is a good timeline to set realistic goals for what you'd like to achieve and how you'd like to be feeling."
Realistic goal setting can be a problem for high achievers who want to over-perform immediately and run the risk of burn out. "Check in with those around you that your expectations are in line with theirs," advises Fenwick.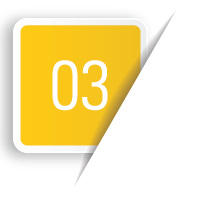 Wait and listen: don't try to make a 90-day plan day one
Danie du Plessis is no stranger to career transitions having done around 12 of them over the years, with frequent relocations across geographies and functions. One thing he has learned is that crafting your 90-day plan is not something to be rushed.
"My personal view is that I don't think it's possible to walk into a new role and provide your boss with a detailed 90-day plan. My approach has been to spend the first month listening, then allow one month to work with the team to develop a detailed plan with prioritized issues to address and then one month to get ready for implementation. When you walk into a new role, to build credibility, take time to listen to teams and ask them what the current situation is," advises du Plessis.
He shares some of his go-to questions to assess the current situation. "I ask what are the two or three things that are going well, the two or three things that are not working well and need attention, and the third question I always ask is: "If you were in charge, what's the first thing you'd do differently." It's important to involve the team and you need to make them part of the solution as they often have the answers."