From the Editor
---
Welcome to the second edition of Elevate – the Talent edition. We look to address the question: what do Medical Affairs employees really want and how do we address those needs through organizational culture, leadership, and learning and development opportunities?
The company's core purpose is to provide an environment for people to flourish. Connecting with purpose is critical, but in order to shift our work environment to one that has more meaning, there are some pivotal employee essentials that must be accounted for by employers to enable such a transformation.
Today's organizations are outdated when you consider the need for personal development and growth. We must understand what truly drives and motivates people – what makes them thrive. Research demonstrates that when we give our employees what they want — purpose, belonging and balance — the business sees success.
Learning, talent, and leadership development are undergoing a transformation in organizations today. The convergence of digital innovations has enormous implications and opportunities for the life sciences industry but it is the ability of teams to make connections, partner, collaborate, co-create, take risks and innovate — the human piece — that allows us to bring these opportunities to life. In other words, it's about the people you have and how you lead.


In "Leadership: Cultivating a Culture of High Curiosity," Novartis CMO & Global Head Medical Affairs, Shreeram Aradhye makes a compelling case for nurturing curiosity, an external focus and a growth mindset within the company's culture to build a high-performing medical organization.
In "Purpose-driven culture: How to make an impact in a value-driven world," Executive Vice President & CMO, UCB, Iris Loew-Friedrich discusses the importance of culture to retaining and developing their talent.
In "Medical Affairs: Pharmaceuticals are from Venus, Devices are from Mars – What can we really learn from each other?" John Pracyk, Global Integrated Leader, Medical Affairs at DePuy Synthes compares and contrasts the skillset of the Medical Device MA professional with that of his/her counterpart in pharma, and reflects on the valuable learnings they can exchange in relation to compliance, digital engagement and value-based outcomes.
In "Seeing the Big Picture: How Business Acumen Can Help Medical Affairs Deliver Value," Acumen Learning President, Ben Cook discovers how Medical Affairs leaders armed with business acumen can influence top-line revenue and bottom-line profitability, and prioritize day-to-day actions in alignment with organizational strategy.
By creating a work environment that prioritizes work-life balance, employers can save money and maintain a healthier, more productive workforce. In "The Human Touch: The Real Issues Behind Burnout," part of our new feature "SELF", we look at how companies can create safe, supportive, human environments where employees can bring their whole selves to work and thrive. We unpack employer versus employee responsibility in relation to burnout and how a more tailored approach can eliminate the workplace stressors that are at play.
Retaining top talent and unicorn employees (who possess a unique set of qualities that make them extremely rare and valuable) is key to long-term productivity and team-effectiveness within MA. This starts with solidifying your employee experience through the onboarding process. In our white paper "Onboarding Medical Affairs: Igniting Passion in Your People," we posit that it's time for pharma to move beyond orientation towards personalized, human-centered onboarding. 69% of employees are more likely to stay with a company for three years if they experienced great onboarding. The need for effective onboarding solutions is clear.
We have strived to create an immersive content experience, filled with actionable insights, inspirational leadership and intelligent commentary, spurring Medical organizations to greater productivity and value creation.
Want to be part of the MAPS movement to elevate Medical Affairs? Then get in touch if you have a story to tell or are interested in advertising in an upcoming edition of Elevate.
For more information, or to share your thoughts/comments on this issue, please feel free to reach out to me at elevate@medicalaffairs.org
And, of course, you can follow all the latest MAPS developments at www.medicalaffairs.org
Deirdre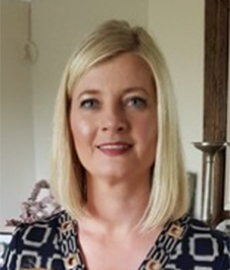 Elevate magazine is published by MAPS (The Medical Affairs Professional Society™). The views and opinions expressed in this magazine are those of the individual contributor and do not necessarily reflect the views of MAPS nor its members. The content in this magazine may not be copied, extracted or reproduced except with the publisher's written consent. Copyright © 2018 MAPS™. All rights reserved.

Contributors
Words by:
Deirdre Coleman
Nick de Cent
Edited by:
Travis Hege, Chief Operating Officer & Executive Director
Nick de Cent
Production & Design
Crystal Hays, Global Project Director
Kasia Uszczynska
Partnerships & Advertising
Frank Kudla, Director of Global Partnerships
For more information on advertising in Elevate visit MAPS Digital Media Kit or contact via email at elevate@medicalaffairs.org.