Each month we pose a question to our MAPS Executive Leadership Committee Members. This month's question comes from Jeff Elton, co-author of Healthcare Disrupted: Next Generation Business Models and Strategies, CEO Concerto Health AI
What do you see are the future talent capabilities for Medical Affairs?
Jeff Elton
co-author of "Healthcare Disrupted: Next Generation Business Models and Strategies", CEO Concerto Health AI
---
"In a value- and outcomes-centric world, Medical Affairs is taking on an ever more influential and critical role. Increasingly, therapeutic areas such as oncology and rare diseases are requiring the generation of evidence that sustains use of a specific therapeutic approach versus alternatives, provides a basis for expanding the population receiving benefit, and that improves the outcomes realized through more effective use.
"This all demands the highest-quality real-world data. Not simple EMR-extractions or claims data files, but rather deeply curated data that makes accessible critical information in physician notes and appended PDFs. Often, data elements are missing or incomplete across patient records, requiring use of AI and machine-learning-generated metadata that can augment traditional data fields. These data, in turn, increasingly need access to tools that support validation of well-framed hypotheses, but also that allow exploration and identification of insights that may be beyond that found in the literature or originally derived from the RCT (randomized control trial) data. This is a convergence of HEOR (health economics and outcomes research), disease, and data-science capabilities.
"All of this requires assembling a set of partners, assets, and talent that allow access to the right data; enables curation of these data to the right depth in the right areas; advanced data science skills that augment traditional SAS statistical skills; and a platform environment for gaining these insights and collaborating across disciplines.
"The Medical Affairs of the future will therefore be a disease and outcome data-science organization, defining the questions of interest and significance, and translating the resulting insights into clear implications for actions and decisions driving health system and patient benefit. "While today there is an awareness of the need for these skills and capabilities, most organizations underinvest in talent, data partnerships, and the next-generation technology infrastructure. They are missing the opportunity to truly transform ways of work, the outcomes realized, and the value that could ultimately accrue to patients."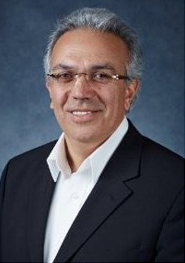 Ramin Farhood


Head of Global Medical Affairs, Novartis/AveXis
---
"The industry is trending towards novel therapies and the payment mechanisms associated with them, a growing digital environment where information resides, and increased pressure from competition funded by cheap money. This requires an agile, dynamic, sophisticated MA function that interfaces with other internal partner functions and external stakeholders with keen business acumen, market-access experience and understanding, and an even stronger ability to bridge the clinical-commercial divide in providing decision support to providers and patients.
"Recruiting strong talent must be reinforced with growing existing talent through the right training and exposure to areas where one's specialization supplements or complements others' to ensure maximum coverage of all stakeholder needs in this very complex industry. This training and education must ground new and existing talent in a core set of novice and intermediate best practices (MA-101, MA-201) but allow for trends to be absorbed, understood, and drive different capabilities, skills, and strategy and tactics at the enterprise level (MA-301).
"Professional affiliations can provide standard educational paths that lend themselves to certifications for MA-101 and MA-201 but also elective-like educational opportunities for MA-301 needs, leveraging new information across archetypical company types. An entity like MAPS will have more access to companies within and across these archetypes within the industry than any individual or group of companies will have. A few key capabilities or core educational opportunities should center around HEOR, data science or analytics, and scientific competitive intelligence – normally a commercial function but whose scientific and medical knowledge focus requires resident knowledge within the MA function. These leading indicators of MA innovation and sophistication will demonstrate value to the C-suite and ensure more of partnership with commercial than typically afforded."
Robin L. Winter-Sperry


Head, Global Field Based Medical Excellence & Insights, Global Medical Operations, Sanofi Genzyme
---
"The top three trends that drive the demand for new capabilities within Medical Affairs include:
1) the audience – ie changing needs in the medical environment (for example, payers, Health Technology Assessment International (HTAi)
2) new therapeutic areas
3) certainly, technology on many levels from wearables to providing remote medical access and smart pills
"Top three success factors to demonstrate Medical Affairs value internally and externally for me would include representing the 'voice' of the healthcare community and patient to the company, sharing significant actionable medical insights, medical education and scientific communication.
"Three capability gaps would include HEOR, business acumen, business leadership. In-depth knowledge of the science is not enough. We need to know how to appropriately leverage the science through a balanced understanding of the business of healthcare as well.
"What would an ideal development path within MA look like? Medical Affairs attracts people who are continuous learners; opportunities need to be available that foster growth within the organization that adds to the collective talent of the company while providing the individual with value and the ability to enhance their skills in a fast-paced dynamic environment.
"We need to invest in training so that the right talent is continuing to evolve and create new skills and capabilities to not only keep up but lead and excel.
"Organizations like MAPS serve to identify and address these gaps through professional standards for the main functional roles such as medical directors, medical and scientific liaisons and medical information specialists – and through professional standards for core capabilities, common KPIs, capability frameworks, continuous development needs that need to be addressed as a function, and so on.
"Is the industry doing enough to attract the right talent? There is a lot of excitement right now, especially as MA moves more to the fore. We have to provide flexibility and innovation in the work environment as well as in the labs not to only attract the right talent but to also retain it and allow it to flourish."
John B. Pracyk


Worldwide Integrated Leader, Medical Affairs, Pre-Clinical & Clinical Research, Deputy Synthes – Spine, Johnson & Johnson Medical Devices Companies
---
"In the Medical Device arena, three of the top trends that drive the demand for new capabilities within MA include medical device regulation (EU-MDR), expectation of cross-functional skills (traditional MA, but adding pre-clinical, clinical, HEMA (HEOR), and thirdly, reliance of MA by R&D and Marketing to be an 'internal KOL' for a variety of topics.
"As more physicians ascend into leadership roles in health systems/integrated delivery systems (IDS), the C-suite is becoming populated with our peers, who prefer to engage with another physician/surgeon. MA sits squarely at the intersection of clinical results, business partnerships, and data analytics as we seek to develop long-lasting strategic partnerships well beyond product (whether that be device or pill) that will create new opportunities for financial partnerships.
"Three competency gaps I see are:
1) Basic business strategy and frameworks
2) Finance and accounting
3) Organization behavior and leadership development
"With regard to the approaches companies should be taking, centers of excellence reorganize MA away from the franchise and regions. Perhaps a better segmentation would be by function: Franchise Medical Affairs, Regional/Field Medical Affairs, and Medical Operations, and so on. Professional affiliations and collaborative networks like MAPS serve to identify and address these gaps with professional standards for many instrumental roles such as medical directors, field-based MSLs, medical information specialists, as well as recognized key performance indicators, capability frameworks, and continuous professional development curricula.
"Is the industry doing enough to attract the right talent? No, at least on the device side, most surgeons are not even aware of MA and are absolutely fascinated once the role is explained. Moreover, we need to stress the importance of cross-functional MA leaders who not only have clinical expertise but business acumen as well. Overall, we need to do a much better job in communicating these important roles."
Victoria Elegant
Vice President & Region Head Medical, JAPAC, Amgen, MAPS JAPAC President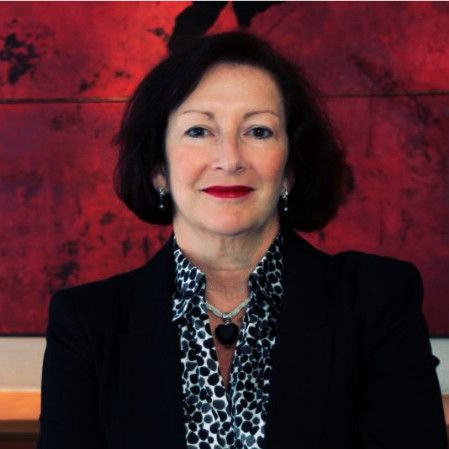 ---
"In the Asia Pacific region, the war for medical talent is extreme. As MA grows and the value of the function becomes well understood, more and more people are entering Medical Affairs and developing their expertise.
"In most countries, there has been an explosion of MSLs, and both Medical Affairs and the various other functions are evolving, faster in some countries than others. Talent moves around often, especially in China and India, and there is fierce competition – people move for salary increases of 50% or more, big title changes, and so on. Excellent talent is rewarded well. Therefore, we all work hard to recruit, develop and retain the best talent.
"The external environment is evolving and becoming more complex, the stakeholders more diverse, and the areas of competency needed are developing, for example, RWE and digital. MAPS will add value and help substantially to level set and drive consistency in training and education in the region. We look forward to working across the region collaboratively to consistently and constantly improve the role clarity and standards for MA."
Jan van Overbeeke
Associate Principal Japan, McKinsey & Company, Inc. Japan
---
"Across the globe, we see Medical Affairs poised for a broader, more strategic role. Medical Affairs will need to do more in the future: extending its capability to be science-driven thought-partners and ecosystem shapers, strengthening problem-solving abilities, and becoming versatile orchestrators and 'medical entrepreneurs'.
"Companies need to staff up with new types of talent, and build functional capabilities at scale. The 'new' medical will depend on people with diverse backgrounds: for instance, digital design leaders, data scientists and engineers, and experts in social media listening and engagement. MA leaders will also need to strengthen foundational skillsets such as scientific thought leadership, a focus on quality, and leadership skills, as well as competences such as strategic thinking, emotional intelligence, and communications skills.
"Yet, Medical Affairs is stretched for good talent, and in Asia-Pacific this is even more the case. Many Japan-based companies have created (sometimes from scratch) or expanded their Medical functions substantially in recent years, while in China retention will become a challenge, as local biotechs begin to build their launch engine.
"As we laid out in our recent white-paper The evolving role of Medical Affairs in Asia-Pacific, given the scarcity of this talent, leaders need to follow a three-pronged approach at-scale: aggressively hire/recruit this type of talent, rotate in or around global or pan-Asia talent, and finally build structural training programs around these new capabilities – an example might be an internal and mandatory "Medical Affairs Academy" with adult learning courses in (online) design, coding, social media customer insights generation, data science/analytics, RWE and so on."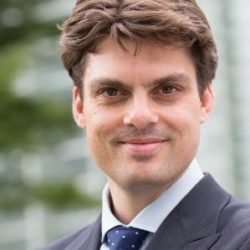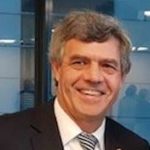 Paul Theron


Medical Director, Merck Biopharma, ANZ, President of APPA (Australian Pharmaceutical medical and scientific Professionals Association).
---
"Over the years, Medical Affairs has become the bridge between Research and Development and the Commercial divisions in pharmaceutical companies. So Medical Affairs personnel not only need to understand the science but also the realities of business and really drive "Putting Science into Practice " or put another way, bring science from the "Bench to the Bed". To be able to do this, we need to be true subject matter experts as well as expert communicators. Medical Affairs needs to become the 'Trusted Scientific Partner' to both external as well as internal stakeholders; to external stakeholders through an in-depth knowledge of the science and to internal business colleagues (R&D, commercial, market access, regulatory affairs, etc.) by adding value and proving we understand the science and the business.

"I believe the three key challenges are: to improve communication and find new communication channels through digitalization and social media, empower patients through unbiased scientific education and to build the ability to supplement data through science driven real-world evidence.
"To improve communication, we need to be able to explain complex scientific data in more understandable everyday language and clearly demonstrate the applicability and value to the community. We not only need to listen and learn what the needs are of patients through digital platforms and social media but also educate through this media.
"The challenge for providers of education is to ensure that the technology used facilitates real-time engagement. That is what healthcare consumers expect. Patients want unbiased information at their fingertips
.

"It's important to supplement data as we move from clinical trials increasingly into the real-world evidence sphere, by showing what the results are when medicines are actually being used in the everyday environment.
"Professional affiliations/collaborative networks like MAPS and APPA can serve to identify and address gaps by setting professional standards for the main functional roles such as medical directors and managers, medical and scientific liaisons and medical information specialists. It could include professional standards for core capabilities, common KPIs and a capability framework. This can be achieved through continuous development by forming partnerships or by accrediting providers of these services, eg academic institutions or dedicated professional training organizations."
Cezary Statuch


VP, Medical International Markets at Biogen, VP, Worldwide Medical, International Markets, Biogen
---
"Medical Affairs has become very highly regulated which drives the need for legal and compliance awareness. More markets are shifting from promotion-driven to science-driven, which requires highly scientific staff. Finally, with science playing a more important role, many future launches will be "medical" rather than commercial launches. Business acumen of medical staff is crucial to execute those launches successfully.
"The top three success factors to demonstrate Medical Affairs value internally and externally are to be scientifically credible, understand risk awareness from a compliance point of view, and the ability to build strong relationships with healthcare professionals. The top three gaps in competencies that teams would benefit from developing are HEOR, business acumen, and business leadership. This includes maturity and ability to assess compliance risk, strong line management skills, and an ability to generate real-world evidence data.
"However, there is no such a thing as an ideal development path within MA. There are several depending on the background of the candidate. The most typical is starting in the field as an MSL, progressing to a medical manager and then to country medical lead or therapeutic area lead. MA employees must have access to acquire the MA knowledge from credible sources. A Diploma in Pharmaceutical Medicine is one of the best ways of undertaking such training, but unfortunately it not as widely available in the Asia-Pacific region as it is in Europe. Collaborative networks like MAPS can help us to join forces to facilitate sources of training, ways of networking and experience sharing.
"Currently, the industry is not doing enough to attract the right talent. There is lack of understanding about what industry can offer and many misconceptions as to what physicians working for the industry do. We can play an important role in dispelling those myths and elevating the role of MA within and outside the industry."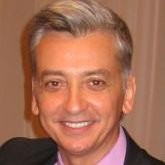 Matthew Britland
Senior Medical Manager
Secretary of the Australian Pharmaceutical Medical and Scientific Professionals Association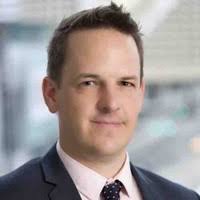 ---
"The top three trends that drive the demand for new capabilities within MA include ever more complex molecules and a rapidly evolving clinical environment which has a higher emphasis on biomarker-driven personalized therapy; the digital world and connected patients; the place of MA as a strategic trusted partner within the industry; and an increase in HCP-facing, field-based medical roles. Some competency gaps that exist include:
Medical: commercial communications, ways of working with a differentiated but collaborative cross-functional team model
RWE generation
Scientific leadership and innovation
"The best MA professionals and leaders I have worked with have an incredibly diverse background. I don't believe therefore, that there is an ideal 'path' but do believe that senior medical leadership should not be typecast to a specific base qualification or background. I feel this approach is archaic and does not represent the future of MA nor does it correlate with exceptional MA leaders, which our industry increasingly needs. An ideal skill set for any development path however, would be based on sublime communication skills, inherent emotional intelligence, the highest scientific and business acumen, leadership as opposed to management skills, the ability to truly work cross-functionally, agility and patient-centricity.
"It's vital that we all work together as an MA profession to define our value and build capabilities as a profession, sharing best practice to ensure a certain standard and ethical core within our medical functions and by committing to continual learning in the same way HCPs do with CME (continuing medical education). To attract talent, we need to rebuild the reputation of the industry in general, ensure we maintain and augment the integrity of MA, seek standardization and drive understanding (both internal and externally) of roles and then, as an industry, proudly showcase MA roles across clinical and academic institutes as viable and attractive career paths. Also, we should do more internal development from across functions and partner with universities with specialized pharmaceutical medicine or drug development programs."
Gail Cawkwell


Senior Vice President Medical Affairs, Intercept
---
"As the health care environment changes, MA needs to change. And, these changes in medical capabilities need to develop rapidly and in parallel – or preceding – healthcare system changes to assure we are effective and add value. Changes that are notable include increased integration of medical practices, increased digitalization – not just in practices, but in how people get information – availability of overwhelming amounts of information, and emergence of different influences on medical care and prescribing decisions. Not only do we need to advance our capabilities to match these trends, but we also need to ensure we remain highly strategic in our approach and thinking. Some examples highlights this:
1. As we develop our annual plans, are we focused on how each part of Medical Affairs will deliver against certain strategic imperatives – ie, what is our real-world evidence plan, our MSL plan? Or, do we consider relevant approaches across various medical (and, at times, non-medical) functions to meeting these imperatives, recognizing that we may need different tools or capabilities?
2. The mission of medical information is typically to provide balanced, accurate, comprehensive scientific responses to unsolicited customer queries. This is a laudable and important mission, but do our medicinal information groups live where our customers are asking questions – not just online, but on search engines? Do our policies and regulations provide a safe harbor for doing so?
"Ultimately, the value we bring and our functional excellence depends on our staying current on trends and thinking strategically and cross functionally in our planning."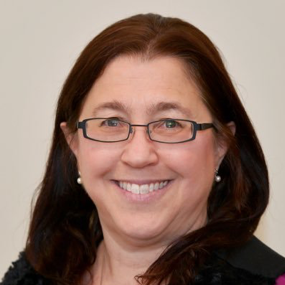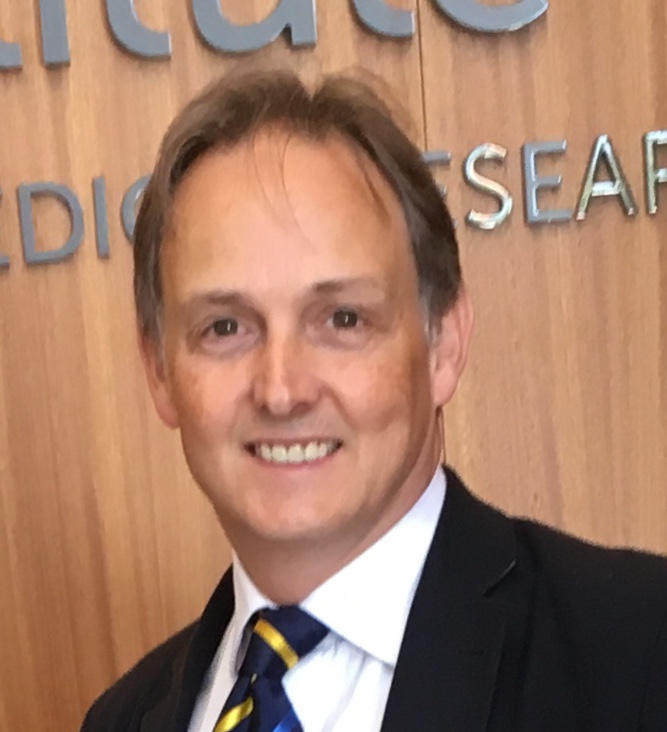 Rick Morton


Chief Medical Affairs Officer, WPP Health & Wellness
---
"The increased focus by R&D on the development of more targeted and specialist therapies (potential niche busters) has meant that there is increased demand for excellence in the Medical Affairs involvement in clinical trial design, engagement of KOL networks (which include patient groups) and the increasing role of MA in health technology assessment (HTA) and patient access.
"As such, core capabilities of technical knowledge assimilation, clinical strategy development, health economics and outcomes research (HEOR) knowledge and enhanced communications skills are of paramount importance. The internal value of MA is always 'in the eye of the benefactor' and as MA supports others across the whole organization, its value as an office- or field-based function can often be overlooked until it is not available.
"The increasing growth in MA functions is a reflection of the value it offers to a wide range of internal stakeholders, notably marketing, sales, access, HEOR, regulatory, legal, PR and communications to name a few. Externally, the value of Medical Affairs is defined by the effectiveness of the interaction and relationships with key opinions leaders (KOLs). Qualifying this value can be done using a range of metrics but the most important one is the level of trust that exists between the Medical Affairs department and KOLs. The Medical Affairs department is the leading externally facing function with KOLs and they represent the values of the organization as much as the assets (new and old) that the organization has developed and commercialized.
"The personal development with Medical Affairs is exponential from the very first day, and what is particularly exciting is the ability to network and be involved in such a large number of cross-functional activities. This provides a valuable network (in the office and field) to be developed and as such an opportunity to learn more about the range of roles in Medical Affairs but also in other functions. A career within Medical Affairs does not have to be linear, and quite often for leaders in the field it has been anything but linear. Taking opportunities to develop new technical competences in marketing, HEOR and access are obvious opportunities, but also looking for core management and leadership capabilities could come from focused secondments or full-time roles in medical scientific liaison (MSL) management or even sales management.
"MAPS is designed by Medical Affairs for Medical Affairs. It has a strong commitment to its members – that being to focus on providing excellent opportunities to network, educate, enlighten, enthuse and empower – and as a community develop the vision and role of a Medical Affairs professional in line with great advances in healthcare and non-healthcare technologies.
"The key to enhancing the role of Medical Affairs is enhancing the diversity and talent that it recruits – MAPS is also committed to this from a having a focus on awareness with newly qualified and talented healthcare scientists, medics, pharmacists and nursing professionals. In addition, through professional society alliances and within its own cross-functional networking, MAPS members are able to communicate the exciting vision for the future of the profession and the value of being a Medical Affairs professional."
Tricia L. Gooljarsingh


Senior Director, Medical Scientific Affairs, Ironwood Pharma
---
"The future talent capabilities for Medical will lie in the realm of evidence generation to support a product's value and its place in therapy, and in innovative delivery of medical information/communications to increasingly engaged stakeholders. Medical Affairs organizations can equip themselves by developing the right infrastructure (trained personnel, systems, processes) and collaborations (health economics, epidemiology, clinical research, external research) to sustain evidence generation. Medical Affairs also needs to appreciate that patients today are more committed to learning about their disease and keeping abreast of the latest therapies and treatments for their condition. We also live in a faster-paced world where physicians and other healthcare providers have limited time to keep abreast of the latest developments in the field. A mindset where we can develop innovative ways to reach such a diversified audience is needed.
"Medical Affairs needs to continuously invest in its professionals so they get the right education and experience in evidence generation: biostatistics, epidemiology, clinical trial design, running investigator-sponsored programs, understanding of health economics and market access, and so on). Medical Affairs also needs to help its staff keep abreast of the latest digital technologies and social media mechanisms so that they have a repertoire that they can deploy to reach their target audience.
"Companies can partner with medical affairs professional societies such as MAPs to ensure that this level of training and education is delivered on a continuing, ongoing basis. A network of professional with experience in these areas would be invaluable to colleagues who are striving to develop competencies."
Ornah Levine-Dolberg


MAPS EMEA President, Vice President & Global Head of Medical Affairs, Glenmark
---
"While other professions, and certainly medicine in its clinical setting, are being driven to specialize and even 'super-specialize', the competency requirements for MA are becoming broader and broader. Companies asking for concrete evidence of, and tangible commercial abilities, are becoming more common.
"Proven commercial acumen' is a phrase featuring more often in job descriptions for MA positions. In addition, evidence generation, during all phases, is now an essential part of a candidate's skills. Ten years ago, MA professionals were typically 'late-phase' savvy. Now, early experience is highly desirable, but post-approval capabilities are becoming essential, basic, skills. Phase IV is obvious, but also post-approval safety studies, market access activities including epidemiological studies, health economic data and more.
"The trend I note is that while other medical specialties are indeed becoming more focused, or more 'narrow', MA is becoming wider and more all-encompassing. The sheer number of skills required is staggering, but also the breadth and depth of those capabilities, knowledge, experience and competencies. The future MA professional is the new 'Renaissance Person'."
Peter Piliero


Former Vice President US Medical Affairs, Merck
---
"Medical Affairs as a function is clearly becoming more prominent in the pharmaceutical industry as the need to have unbiased, non-promotional, evidence-based scientific exchange with patients, providers, and payers increases. In addition, the ability to conceive of and implement studies to generate real-world data that informs patient and population health decision-making is a priority for MA.
"Competencies that MA professionals of the future need include excellent scientific communication skills, strong foundational knowledge of RWE study methodologies including analytics, and business acumen so that the science can be translated into real-world value for external stakeholders. Creativity and innovation with regard to digital capabilities that can be applied to the first two competencies is absolutely critical and this will likely require the recruitment of non-traditional and even non-scientific MA professionals. I would say this is probably the biggest gap I see in MA right now."
Dr Alan McDougall MBChB, DRCOG, MRCGP, FFPM


Vice President, Head of Medical Affairs, Asia Oceania, Astellas
---
"New capabilities will be required within Medical Affairs organizations in the coming decade.  These will primarily be needed because of the pharma model changing from blockbusters to lower volume, high-value and often first-in-class medicines, combined with the exponential growth of big data, pricing pressure and the requirement to demonstrate comparative value across complex treatment landscapes.  What was good enough in the past will not be adequate in the future, and Medical Affairs needs to equip itself with new skill sets.
"Coping with the challenges of being at the cutting edge of science will require Medical Affairs to show greater learning agility.  Resource constraints will also lead to an increasing number of virtual interactions with key external stakeholders and Medical Affairs professionals will need to be suitably skilled to work in this new environment.  The ability to understand the possibilities and limits of big data will be key, as will the ability to convey this information to cross-functional colleagues.  The need to understand health economic data in much greater depth, including the assessment of real world data, will also be required.
"Ideally, hiring managers will look for some or all of these competencies in prospective employees and where they need to be developed with existing staff, companies must be prepared to invest in both time and money.  Keeping scientific knowledge up-to-date has always been a challenge and in a rapidly changing competitive landscape, this will become increasingly difficult.  Capability or 'behavioural skills' training is even more labour-intensive, typically requiring role-play or group work to be effective.  Regional 'Centers of Excellence' (CoE) are likely to play a significant role in delivering such knowledge and skills training.
"Professional affiliations and collaborative networks, such as MAPS, can help the Medical Affairs professional address these gaps by establishing professional standards for main functional roles, setting standards for core capabilities and KPIs, in addition to establishing and disseminating robust capability frameworks."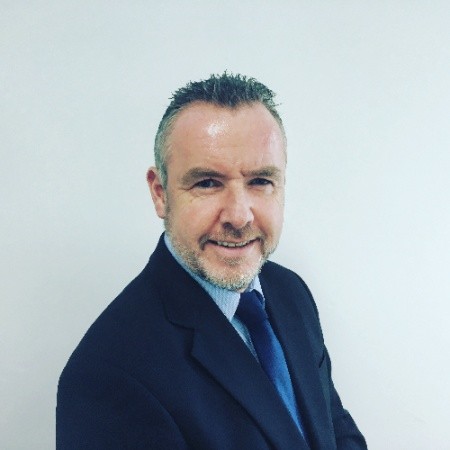 Danie du Plessis


Executive Coach and Founder, TheNextVersion, formerly GSK, SVP Global Medical Affairs
---
"The environment has changed and is constantly changing. Specifically, a) the patient voice is louder than before, b) the need for ongoing evidence (real world data) is increasing, and c) the days of traditional marketing and sales as income-generating functions have changed - customers want the science and data and are using many different channels to obtain knowledge. For me, the top three success factors to demonstrate Medical Affairs value internally and externally include:
a. Specificity regarding 'translation' of the scientific data to specific patient groups with focused and targeted commercialization with a cross-functional approach
b. Being a voice for and of the patient to focus on an holistic approach and generate appropriate real life data
c. Impactful communication
"We need to work towards bridging the competency gaps such as truly understanding the value of teamwork across functions with basic business acumen, real-world evidence generation, effective multichannel communication, leadership and capability development. For MA leadership positions, experience in different parts of the business will give a competitive advantage: for example, clinical operations, pharmacovigilance, medical information, marketing, HEOR, development. There are different ways to build these capabilities: in-house centers of excellence/dedicated teams seem to be the most common. Some external courses focus on pharmaceutical physician roles. There might be an opportunity for specialized third-party groups to help with training of the basics. In fact, I believe MAPS is ideally placed to fulfill the role of external third-party to address the gaps. The challenge will be time, as the members all have another job!
"Is the industry doing enough to attract the right talent? I believe there is an opportunity to do better selling MA across the globe in pharmacy, nursing and medical schools, similar to the management recruitment for talented individuals completing an MBA at a business school."
Karen Woolley


Global Lead Patient Partnerships, Medical Affairs, Envision Pharma Group
---
"Much attention is focused, quite rightly, on the need for biopharmaceutical companies to attract, develop, and retain MA talent. However, as many companies rely on agency support, attention must also focus on the talent situation in MA agencies. This is particularly important in regions such as Japan and Asia-Pacific where the need for ethical and effective MA services is intensifying, but the availability of experienced staff is relatively limited. Failure to attract, develop, and retain talent in agencies could undermine the efforts made in the biopharmaceutical sector to build respect for and prove the value of MA. We're all in this together!
"Ideally, MA staff will have worked in both biopharmaceutical company and agency settings. Few MA clients can deliver all they need to without agency support and MA agencies have to deliver value to clients to survive. If you have had the opportunity to work in both settings, you should have a much better understanding of the competencies required to deliver value, as partners. Thus, an important, but potentially undervalued, competency in MA is to know how to develop and sustain a positive and productive client-agency partnership. This type of partnership is evolving in Japan and the Asia Pacific region. Agencies, in particular, need to have extremely talented staff to shift the perception of agencies in this region from a tactical resource to a trusted partner. MA professionals – working in either setting – who have the knowledge, skills, and behaviors required to optimize the client-agency partnerships should be highly valued. They are also likely to possess strengths in other core competencies in MA, such as strategic leadership, business acumen, and emotional intelligence.
"Further efforts are required to be able to measure the competency of MA staff to develop and sustain client-agency partnerships. Because when talented MA professionals in biopharmaceutical companies partner with talented MA professionals in agencies, extraordinary value can be delivered."
Cesar Rodriguez


Associate Vice President, Medical Affairs Lead EURAM Region at MSD International GmbH
---
"Today's scientific leaders are looking to engage with pharma companies in different types of discussion driven by their need for detailed information in front of the growing scientific complexity of pharmaceuticals, and their interest in going beyond the translation of science to health outcomes and the real-world effectiveness of drugs.
"As a result, field medical roles, particularly MSLs, are nowadays experiencing a rapid expansion across industry. They have evolved from primarily being a conduit for disseminating scientific information to becoming a medical resource for scientific leaders through effective scientific exchange. Field medical roles should explain what the new medical and scientific data mean to patients in terms of clinical outcomes, adherence and quality of life. They also bring value to scientific leaders by contributing insights to the discussion, which help them understand and adapt to the evolving healthcare landscape, and assist in the design and conduct of clinical studies. Last, but not least, scientific exchange is also about collecting clinical insights that are critical to building successful R&D and patient access strategies.
"What does it take for effective scientific exchange? First, field medical roles should be true scientific experts. This is nowadays anchored on different technical competencies: understanding the healthcare environment and related change trends, guidelines and regulations relevant to drug development, and health economics. They should also be excellent communicators and active listeners, and very good at managing relationships by creating and capitalizing on interpersonal networks, both within and across organizations.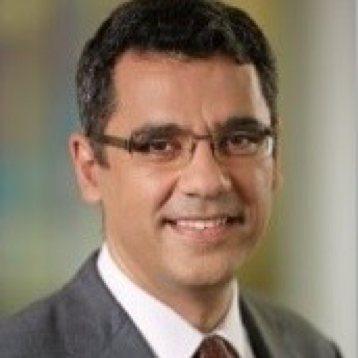 "Are we looking for white unicorns? Not necessarily. Skills needed beyond scientific expertise can be developed or enhanced through training. Centers of excellence could be helpful to structure such training. Also, collaborative professional networks like MAPS may help to identify and address gaps around capabilities and skills. Interestingly, not all companies are investing in high-level training for field medical staff, even though this could become a great retention and talent attraction strategy in a context of high competition for field medical staff."