Partnering
in a Digital Era
---
Authenticity is an essential precursor to pursuing a partnership in today's digital world.
Perhaps unsurprisingly for somebody with a distinguished science background, Dr Niko Andre, Head of Global Medical Affairs at Roche, stresses the importance of two specific qualities when it comes to partnering: understanding your partner and objectivity. This is sound advice, especially in the complex new world of digitally driven healthcare.
So how do you select whom you collaborate with and what kind of thoughts go into that consideration process?
"We are a science-driven company – wherever the science tells us that there is an opportunity to deliver meaningful offerings or treatments to patients, we are generally very open to seek partnerships and collaboration. And there is no upfront limitation on where that needs to happen; it is really looking at the medical, the healthcare and the science situation."
He adds:
"You need to be curious to understand where your partners and also your customers are coming from: what their needs are, what their ideas are, what their perspective on whatever the project or the area you want to partner or work with is."
Increasingly complex ecosystem
---
Objectivity and open-mindedness are key in an increasingly complex ecosystem. "You should try to remain as unbiased as possible when you think about potential partners, because we're very used to the classic conservative healthcare environment that we all grew up with. Now, with the combination of medical/scientific data, digitalization platforms and analytical tools, there's an entire new world of partners, experts, companies and customers evolving, which offers fantastic opportunity. But if we don't understand who these partners and customers are and what's driving them, what's motivating them, what their offers can be, we're missing out on a great partnering opportunity."
And this doesn't just apply to tech companies as partners, according to Dr Andre. It's relevant to "pretty much every connection that's happening between medical and scientific data and digital technology, wherever that is happening."
Moreover, partnerships today can be far more complicated given the expanding universe of potential collaborators, especially in the context of digital technology and the conglomeration of data from multiple sources. "At the end of the day, it is about us being able to partner with a whole variety of very different and diverse partners who are all, in some ways, contributing to the multiple data sources and their meaningful aggregation."
Three criteria for forming partnerships
---
Dr Andre offers three criteria for assessing potential partnerships; the first is to look for relevance but at the same time to be open-minded. "If we feel that there is a great opportunity to do something meaningful, then we are certainly very curious and engaged to see whether there is opportunity to partner and to move into new areas as well. Certainly, we have substantial expertise in the therapeutic areas where we're active, which is helpful because it allows you to even further accelerate partnerships based on expertise and excellence. But, in general, I think it is important to remain very open-minded and also to maintain your ability to be inspired and surprised, because the longer you are in an area as an expert, the more biased you are that you know best."
Issues around the quality and integrity of the data are also important. "The second aspect for us is data safety. The effort we, as a company, are putting into ensuring that, in particular, patient data are absolutely secure and handled with the highest standards is very, very substantial. This is at the very core of our values, and we're making a significant investment in this. The third aspect is that we obviously seek data which are of high quality and have been validated in a methodologically accurate and trackable way."
Dr Andre points to Roche's involvement at the forefront of defining standards for digital data quality that derive from a variety of sources. "There is a lot of data out there of questionable value, that are not validated, that are just a conglomerate of data points. But the true value is only in those data that can move from just being aggregates to being placed into a validated context."
He cites Roche's partnership with oncology specialist Flatiron Health as an example of best practice in this context. "The dataset coming out of clinical practice from the Flatiron database is such high quality and validated that its impact is so much more meaningful than datasets that we've seen coming from conventional databases in the past. That's a huge leap forward with regards to data quality and we're very excited to see that."
---
Today, organizations are building collaborations and partnerships "around conglomeration of data more for the mid to long-term" and that means adopting a new approach. "I think one of the critical elements in being successful here is that your willingness to share data must be authentic and credible. Because one of the biggest mistakes is still to think that there is something like data exclusivity; data may be somewhat achievable for certain types of data in high-quality, highly controlled clinical datasets, but with data being digitalized at larger and larger scale every day in this global digital world, I think that building your partnering or business idea on data exclusivity is something that may fall short in the mid to long-term."
In fact, the new world of healthcare is predicated on data sharing. "Data-sharing strategy is a strong element in our approach at Roche where we really open partnerships up for providing access on data and analytics to other partners – simply because we believe that there is more holistic learning we can take from a shared approach than what we would get out of just sitting on data and watching them in exclusivity."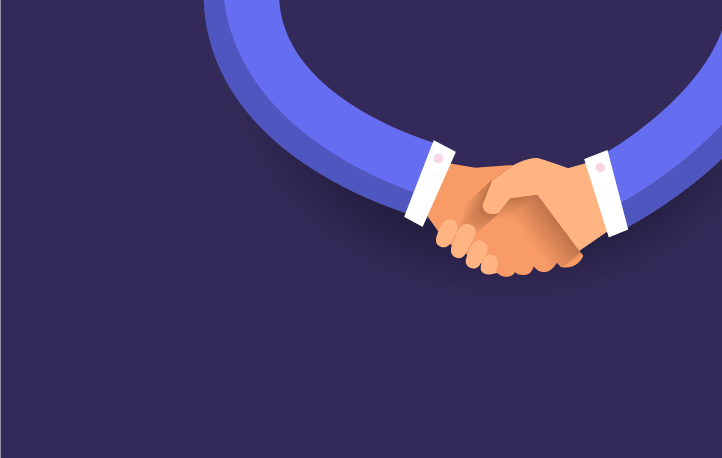 Opportunities for digitalizing treatment and outcome data, and clinical decision workflow
---
Dr Andre sees a number of possibilities opening up as a result. "The most intriguing opportunity is that we are experiencing significant advances in the digitalization of standard patients' treatment and outcome data in routine clinical practice. That, I think, is one of the most valuable developments over the last couple of years."
Indeed, high-quality, digitalized, real-world patient data based on an outcome will play a key enabling role going forward. "The more standardized and quality-checked these data are, the more valuable and meaningful they will be to inform us on the clinical outcome of patients – enabling us to adapt treatments for individual patient groups or an individual patient, and to generate learnings from a much larger and much more clinically relevant, validated dataset than in controlled clinical trials.
"From my perspective, this will shape the entire landscape of how we are looking at data generation and the conclusions that are drawn from that. We are very actively engaged in this area; it will substantially accelerate our learnings around treatment decision-making, around treatment choices, and substantially improve treatment outcomes for patients".
Significant opportunity also exists in the way diagnoses are made and treatment decisions are taken. "We really want to optimize the workflow towards clinical decision-making," Dr Andre adds. "We started out on that with a very ambitious and already broadly adapted concept of a digital tumor board, our NAVIFY platform. This allows oncology centers to have a centralized, digitalized workflow platform with all the data coming from a variety of diagnostic sources – imaging, pathology reports and so on – brought together in one digital platform from where the totality of individual patient data can then be fully integrated into the clinical decision-making and treatment selection process."
In Dr Andre's view, this sums up the term "personalized healthcare" – i.e. the most optimal conglomeration of all available individual diagnostics information which then meets the combined data information of scientific research, clinical standards and available or experimental treatments, driving optimal individualized patient care. "Providing these digital platforms that bring all of this information together is amazing for the future of healthcare and we're very proud that we're an active contributor in this space."
Advocating for the patient
---
With pharma's new opportunity to position itself as a catalyst for change, Dr Andre sees advocating for the patient as a critical role. "Medical Affairs has a key responsibility to be the advocate for the patient's interest in whatever activity is driven in the pharma development space. Medical Affairs is a key enabler to shift from an obsolete mindset of seeing the patient as a passive receiver to truly embracing the patient as an empowered partner." This entails a holistic integration of the patient's perspective, their words, and their input into the entirety of pharma activities from early research through late-stage and clinical research to clinical implementation.
So how does this work? "At Roche, we have a whole array of proactive activities where we are including patients as advisers, as input providers, as partners in our workflow and we'll continue to be expanding this. I would say we also have a substantial interest in really learning from patients, simply because they are the ones closest and fully exposed to the respective treatments or offerings. Their voice is absolutely critical."
At the same time, the company is looking to the future of how partnering with patients will be organized. "I have no doubt that Medical Affairs will be a key driver, simply because it makes so much sense. I think that Medical Affairs is clearly best situated to bring the patient's voice into the internal discussions, to understand the patient's perspective and using that as informed input into general strategy development. Medical Affairs is the part of the organization that provides clinical practice and healthcare systems expertise, thereby bringing the critical outside perspective into the organization."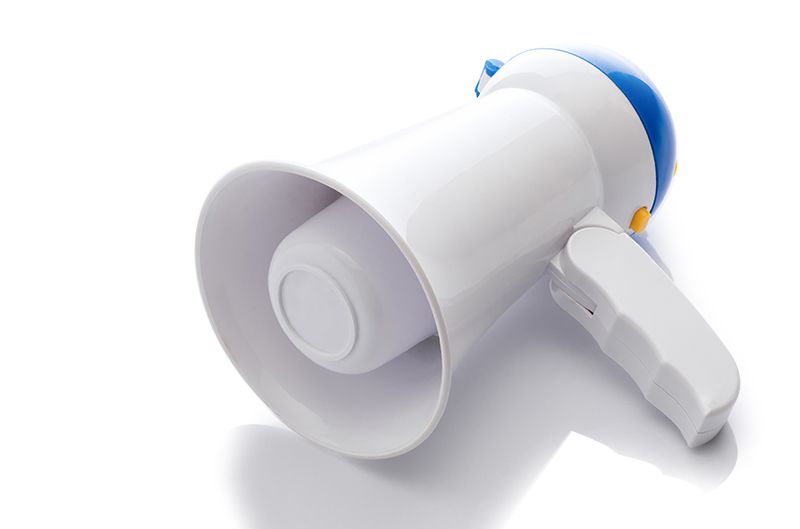 ---
This new responsibility also brings a requirement for new skill sets. "Medical Affairs has significantly evolved into a key value contributor within the lifecycle, simply because we are right at the interface between the development of our medicines, treatments, offerings, and the external world of medical and societal stakeholders, who require and rightfully demand data based confidence in these offerings. Medical Affairs is providing the respective value narrative to generate this confidence as we are placing our offerings into a scientific, a medical, an economical and a societal perspective."
MA is evolving into a function of strategic importance, according to Dr Andre. "Medical Affairs is vastly different from what it was 10 or 15 years ago because it's much broader, yet much deeper, much more connected. And it is really in charge to ensure that today's medical value narrative is meeting the requirements of an entire new range of highly diversified customers who are exposed or approached with our offerings today. This is why I think that Medical Affairs has seen such a significant evolution and growth within pharma."
Finally, Dr Andre emphasizes that he prefers the term "communication" to "sales skills" in this context. "We're not here to sell; we're not talking people into anything. We're here to provide a compelling, credible narrative that is based on meaningful high-quality medical and scientific data and the respective medical interpretation, to build confidence based on accurate and transparent clinical validation. That's vastly different from selling."
He concludes: "If you ask me, would we expect people in Medical Affairs to be good communicators, good listeners, good partners, come with empathy to whoever they approach, on a customer or on a partner level? Absolutely yes, that is very clear."
The biggest potential for digital health technologies
---
"For me, the biggest potential is in standard electronic data capture of clinical routine practice data and their conglomeration towards informing outcome.

"The second biggest opportunity, I think, is in sensor and surveillance technology which can lead to better compliance, better patient safety, better patient diagnosis in chronic diseases using sensor technologies and putting them into a smart algorithm.

"Another area, obviously, is the smart analytics on the next generation of sequencing combined with treatment decision-making, which is already a reality and which will become sharper and better with every day a piece is added to the pool."
Overcoming hurdles to digitalization
---
"There are multiple challenges based on a whole diverse and highly fragmented regulatory network with regard to data access, data usage, data communication – the entire data protection laws of individual countries are often highly fragmented and decentralized. And that's a major roadblock which is understandably there, because these regulations have emerged for a good reason, which is to protect our individual datasets. Yet it is very difficult to drive meaningful data at scale because that frequently requires you to do this across national borders or even across regional borders within countries.

"Then, obviously, there is substantial diversity with regards to access to technology, access to the Internet, access to hardware that needs to be taken into account and there are different dynamics in different geographical regions on this planet that also need to be taken into account if you are looking into the digital healthcare space."
---
Biography
Dr Niko Andre is Head of Global Medical Affairs at Roche. He was appointed Head of Medical Affairs within the global Product Development organization in October 2014, after heading the Oncology Hematology Therapeutic area for Medical Affairs since February 2013. Prior to that, Niko was the Medical Director for Oncology at Roche Germany and served at Roche headquarters as Medical Expert in Oncology/Hematology.
Dr Andre received his medical degree from the University of Hamburg, Germany where he also obtained his Ph.D. for endocrine glucose metabolism studies. He subsequently continued his medical career in Germany and the U.S., focusing on the support and treatment of cancer patients diagnosed with solid tumors. Following his board certification for Internal Medicine, Oncology and Hematology in 2004, Niko headed up the oncology unit at the University Hospital in Bochum, Germany, until his move to Roche in 2006. During his postdoctoral fellowship at Harvard University in Boston, U.S., he worked on preclinical models of tumor host interactions and angiogenesis. As a dedicated oncology expert, he actively engaged in clinical research activities within the network of the German Collaborative Group AIO, becoming a strong advocate and pioneer for cooperative research partnerships in oncology.