Each month we pose a question to our MAPS Executive Leadership Committee Members. This month's question comes from Patient Advocate, Trishna Bharadia.
What Does Patient Centricity Mean to You?
Trishna Bharadia


Patient Advocate (Independent)
---
"I prefer 'patient-focused' to patient centricity because I think it's about mutually beneficial collaboration and partnership for all parties. Sometimes I feel patient centricity puts the patient on a pedestal, with other stakeholders working around them, which isn't necessarily what should be happening.
I'd like to see pharma being less fearful of working with patients as true partners on developing products, services and information. If it's for patients, then involve them. Some of the most effective projects I've worked on have been where co-creation has happened throughout the project. I don't think pharma is doing this enough. Learning from other industry players and stakeholders, such as the third sector, will enable pharma to work better with patients.
Building trust between pharma and patient communities is also important, as is recognizing that not all patients are the same, offering different experiences, skills and expertise. Broadly, there is the "patient by experience," the "expert patient" and the "pro patient" (who looks beyond their own disease area and is working towards systemic changes across the healthcare system). Each can add value when working with pharma but it's about recognizing which is the most appropriate to engage to ensure successful collaboration.
Patient focus needs to be ingrained across a company, from what drugs are being developed, to how clinical trials are conducted, to service provision, to patient information. There's also the practicalities of working with patients: How long does it take to reimburse expenses? Are logistics patient-friendly? Does the company handle any travel bookings? Are careers welcomed and their costs covered? Things like this can show whether a company really cares about how they're involving patients.
Finally, I (and many patient advocates) believe that regulations need to facilitate patients and pharma collaborating. This will create more opportunities to progress together towards a patient-focused healthcare industry."
Mary Alice Dwyer
Vice President Global Medical Excellence, Global Medical Affairs, AstraZeneca
---
"Patient centricity means that we keep patients top of mind in everything that we do as we discover, develop and bring a medicine to the market. It's critical that we develop and deliver medicines with patient input and insight. Medical Affairs has the opportunity to connect patients to science in many ways and can lead in patient engagement through their activities with clinical trials, providing scientific information, and identifying new and unique ways of engaging patients. Patient engagement and incorporating the perspective of the patient is an increasingly important focus for the FDA. The patient voice should inform product strategy and development and eventual commercialization of our medicines. What patients truly want should be at the forefront of patient services, solutions, support programs and communications. The development of tools that facilitate the dialogue between patients and physicians is also an important role that Medical can adopt."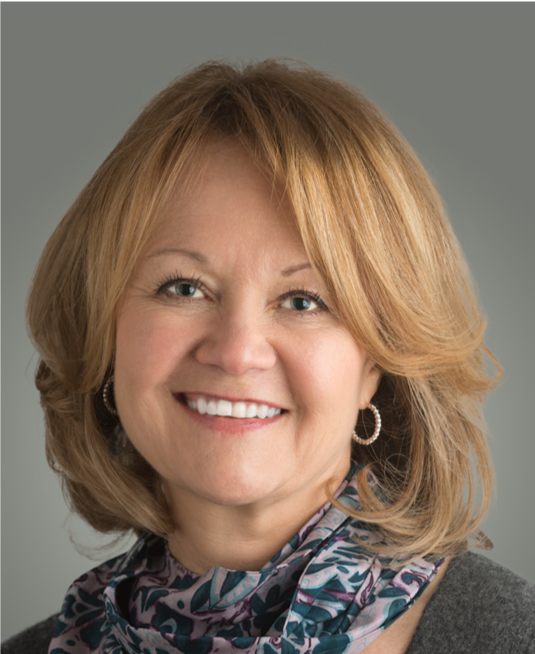 Gail Cawkwell


Senior Vice President Medical Affairs, Intercept
---
"Patient centricity is an attribute that is critical to a successful pharmaceutical company, but excellence in patient centricity is not easily defined. Many companies support patient advocacy groups and develop educational resources for patients. But, simply put, patient centricity means having patients who may take or be considered for our medicines at the center of everything we do. This sounds simple, but it's definitely not. Here are a few of the reasons why this is so challenging:
There is no monolithic "patient' so who do we put at the center? People have unique experiences with health and illness that make them all different, and any one patient may differ over time, as their life's journey and their experience with their disease changes and progresses.
Pharmaceutical companies that focus on prescription medicines often engage patients primarily through the learned intermediary – the health care professional. Yet, their perspective, while critically important, can be very different from that of the patient.
Additionally, rules around confidentiality and compliance rules may seem like a barrier.
But our patients are the ultimate consumers of our products, and many of us are working in Medical Affairs because we want to improve patients' lives. I believe that this is not the time to fix on a single approach to patient centricity, but rather for different companies to try different approaches or focus on different aspects and to share experiences – both good and bad – so we can all learn and do better. Ultimately, we are patient-centric if a diverse group of patients are a part of all important decisions that will, ultimately, affect them, including providing input on the development programs that are the basis of our approvals and subsequent research plans."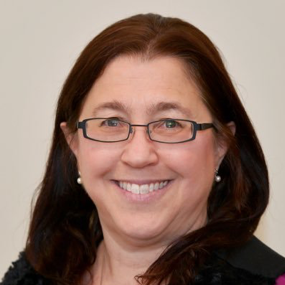 Matthew Britland MMedSc (DrugDev), DrPH (Cand)


Senior Medical Manager




Secretary of the Australian Pharmaceutical Medical and Scientific Professionals Association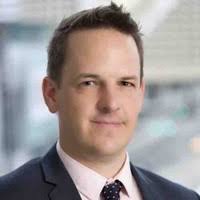 ---
"Patient centricity means that we keep patients top of mind in everything that we do as we discover, develop and bring a medicine to the market. It's critical that we develop and deliver medicines with patient input and insight. Medical Affairs has the opportunity to connect patients to science in many ways and can lead in patient engagement through their activities with clinical trials, providing scientific information, and identifying new and unique ways of engaging patients. To me, patient centricity is about bringing science to practice for patients and is the centre-pin to the Quality Use of Medicines (QUM). Patient centricity in Pharmaceutical Medicine must be based on understanding the patient need, meeting that need and ensuring equitable access, informed consumers and a high value to the payer and patient alike.  
Personalized medicine is core to the future of our industry as we understand the patient genomically more and more. With the advent of companion diagnostics, gene therapy and digital technologic advances – new technologies will bring personalized medicine to reality.
Patient centricity is easy to say but difficult to define, measure, and therefore, achieve. The Thesis of my current Doctorate is 'How does Medical Affairs impact QUM?' Here, I intend to not only review the current literature focusing on Medical Affairs' role and its impact on patient outcomes but also record the active evolution being played out in the industry – providing a critical evaluation on the ultimate pros and cons of these changes on QUM which will be published. Through interviews and surveys with Medical Affairs and industry professionals, HCPs and patient advocacy groups, this work will truly define patient centricity and generate data on what this means to the patient from an outcome perspective.
Pharmaceutical medicine, from bench to bedside, impacts virtually every life at some point in time and this responsibly is both important and a privilege. Within Medical Affairs, we are uniquely positioned to be able to bring patient centricity to life for our organizations and embed these ideals in all that the industry produces. Our science should always precede our strategy and the patient should always be the axis of our discussions, decisions and plans.  Patients should be actively involved in the decision making process. As an organization, you know you are truly patient-centric when you are not only thinking about the patients during the process, but when you are involving your patients in the process itself."
Charlotte Kremer


MAPS President, Executive Vice President & Head of Medical Affairs, Astellas
---
"As Medical Affairs, we know the patients, so if we don't take the voice of the patient into account, we're not doing a good job. And I think there's a role for Medical Affairs in working with development to identify what are the patient reported outcomes and negotiate with the development community that it is a very important end point for later. I think the other thing is the disclosure of information. We went through the 1990s on the disclosure of the clinical trial data. I think we're now really going a step further in sharing data with patients. We have patients participating in all our clinical trials. What do they need? Do we respect them? Do we report out to them on what the data is in lay terms? There are a lot of these little steps that Medical Affairs can really drive in capitalizing on the increasing role of patients in decision making in healthcare."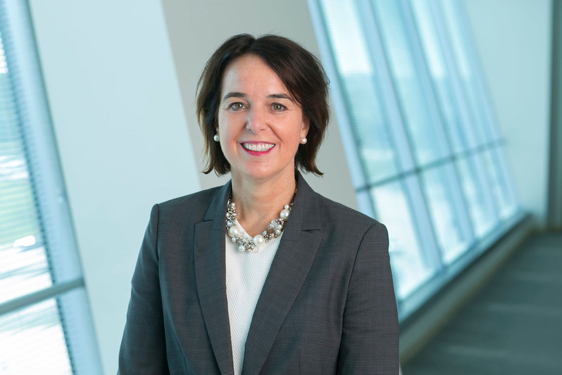 Peter Piliero


Vice President US Medical Affairs, Merck
---
"I don't believe there is a common definition of patient centricity, but rather it is something being defined within each pharmaceutical company. I believe we could come up with a common simple high-level definition, but the devil will be in the detail which is individualized by each company. The patient has always been at the center of drug development but now even more so since patients are taking a bigger role in making treatment decisions. I hope in the future that drug development, both pre- and post-approval starts with the patient in mind and that the voice of the patient is incorporated from the start. Therapeutic innovations are developed for the good of the patient and if we don't understand their needs and the gaps in their current journey then we won't fulfill our mission. Should we, as an industry, align on metrics for performance? I don't think we need to have aligned industry metrics, but maybe aligned principles such as (1) ensure patients' needs are captured directly from the patient and/or via advocacy organizations during early development; (2) include them in protocol development to ensure patient-centric clinical operations; and (3) garner feedback from patients throughout the drug lifecycle. Medical Affairs should be at the forefront of patient centricity. We are generally a group of scientists and clinicians who know and have participated in patient care directly, and thus through our interactions/scientific exchanges with clinicians, can bring back insights to our companies that get at the patient's medical unmet needs. This in turn can be actioned by our organizations."
Ornah Levine-Dolberg


MAPS EMEA President, Vice President & Global Head of Medical Affairs, Glenmark
---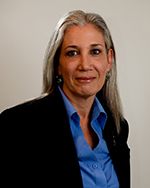 "Firstly, we need to engage more with patients and really demonstrate that centricity to patients in clinical trials. Because what is relevant for the authorities to register a drug very often means absolutely nothing to the patient who is taking the mediation. We really should ask patients: 'What would be a meaningful outcome for you and how can we demonstrate that?'
Obviously, it's easier said than done, but it's something we should all be thinking of. It should be a standard today in clinical development programs. This is a hot topic, how to do this and do it in an ethical way that's respectful to patients. I often tell my team that Medical Affairs is best positioned to represent the voice of the patient inside the company. Several functions have an understanding and can gain insight, but really the only true representative of the patient's voice inside of a company is Medical Affairs."
Karen Woolley


Global Lead Patient Partnerships, Medical Affairs, Envision Pharma Group
---
"If we are going to elevate (pun intended) Medical Affairs, we must elevate the power of the patient – we must see patients as our partners. The desire to be on Team Patient is not tokenistic, transient, or tacky; it is transforming the healthcare environment.
During my time as a director of six hospitals, I felt the power of patient partners. They helped us change government policies and clinical practice – and helped us do so more quickly and passionately than any other stakeholder. As partners, patients can help us change medicines development. They can offer unique and valuable insights throughout the product lifecycle. Anybody who does not believe that has not listened to enough patients, often enough.
In the quest to be patient-centric (a term that's generally understood, but not precisely defined), Medical Affairs is progressing from viewing patients as 'another' stakeholder to viewing patients as the 'unifying' stakeholder. We are realizing that even though we must continue to meet the needs of our important interim customers (e.g., healthcare professionals, regulators, reimbursement authorities), we must meet the needs of our ultimate customer, the patient.
Fortuitously, as patient power is being recognized, Medical Affairs is perfectly positioned to partner with patients. With their customer-facing role, commitment to compliance, and broad understanding of medicines development, Medical Affairs professionals can develop ethical and effective partnerships with patients. Partnerships should be mutually beneficial and relevant metrics should be co-created with patients. We must also partner with patients to investigate the benefits and harms of patient involvement in Medical Affairs activities (e.g., publications). Evidence is needed to guide best practices.
Clearly, Medical Affairs is on its 'patient journey'. There is much to learn, but we've started and there's no going back. With the promise of developing better medicines for patients, with patients, who would want to?"
Danie du Plessis


Former Senior Vice President Worldwide Medical Affairs, GSK
---
"Once industry has succeeded in involving patients in some way during the whole continuum on a consistent basis, we will have moved forward. If we don't do this, the value or mission or vision referring to patients first will not have come alive yet. Patient centricity is more than patient reported outcomes (PROMS). In terms of how we should measure it in terms of patient engagement and experience: The starting point should be whether we have involved patients or not. And of course if we don't follow their advice we need to be clear why not. How do we align on specific qualitative metrics is hard and I am not convinced that it is truly needed. I believe Medical Affairs plays a vital role in the delivery of a patient-centric experience and outcome and embedding patent centricity into the organizational culture it is one of the raisons d'être of Medical Affairs."
Alexandra Safronova


Medical Director & Head of Medical Affairs, Boehringer Ingelheim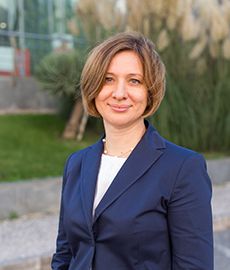 ---
"Patient centricity is not only taking care of safety and effectiveness. We have to consider carefully a number of important issues related to dose regimen, administration issues (convenience of administration, its painfulness, frequency), quality of life during the treatment and subsequently and economic effects, etc. Patients centricity is more attitude than a definition. In order to be patient-centric, we need to study all possible interests of the patient and the influence of the medical product on such interests. For me, patient centricity is about the opportunity for the patient to be listened to and understood in a proper way. Patient centricity can also contribute to a company directly: it will help to move from the image of medicine product manufacturer (communication with market operators and doctors) to a health solution provider. The company should not only develop, manufacture and sell medicine product, but seek to create value to support a full set of patients' interests. I hope more and more companies take this opportunity more seriously. It is important too to pharma because of the growing number of treatment options being made available (as well as dosage forms, both generics and originals), and the onset of targeted (MABs) or individual (CAR-therapy) medicinal products. It looks like a challenge at first sight but implementation of the knowledge to create technology, build clinical development programs and the creation of real world evidence can shorten development times and bring value. It makes such an approach more strategic and mutually beneficial. Each company which considers itself patient-centric should have a corporate positioning paper, a clear program of collaboration and different instruments to implement. Companies can establish a special body like a steering committee to assess fulfillment of the programs and inform society regularly via different channels. Medical Affairs has to be a key player in the delivery of a patient-centric experience and outcome due to its non-promotional role and the real value of the Medical Affairs function could be as the true facilitator of information exchange between the company and its external stakeholders."
Rahul Mandlik
Manager, Medical Marketing, Shalina Healthcare DMCC, Dubai
---
"There are many variations of patient centricity in terms of definition and, in recent times, efforts have been taken to bring consensus. However, I would like to keep its meaning very simple - how effectively we have contributed as a MA professional to become a 'listening ear' for patients. While adopting this approach, there is something more challenging than time and budget and it arises in changing the existing beliefs and culture. This matters a lot, especially when you want to engage patients from resource-poor settings. Because, resource-poor settings not only face typical challenges encountered by resource-rich settings; but also very basic hurdles, namely poor infrastructure, health awareness, illiteracy, malnourishment, etc. Therefore, in a resource-poor set-up, availability and affordability of quality medication is seen as a key driver of patient engagement and very few industry players and healthcare providers could strike this balance effectively. MA professionals shoulder a greater responsibility in designing simple and friendly models to engage patients in effective healthcare delivery. Our past experience has underscored that improvements in patients' health should be viewed holistically, and that improved relationships with other groups such as nurses, pharmacists and patient advocates are needed to meet patient needs more effectively. Because in a resource-poor setting, it is not usual that patients will have the opportunity to see physicians every time they fall sick. Furthermore, healthcare is extremely personal and many patients don't always feel comfortable telling industries about their personal situations. However, they are comfortable sharing with others who are in similar situations. A successful method is to find ways to connect patients and takes part in those conversations. In my opinion, this is something beyond business and performance measurement. Still, to encourage patient-centric thinking in the industry, a few performance indicators can be adopted; for example, number of activities, patients involved, number of patient advocates generated, etc. Where most patients struggle in terms of basic amenities, let us help them to enhance understanding of their own health, wellbeing, and healthcare choices."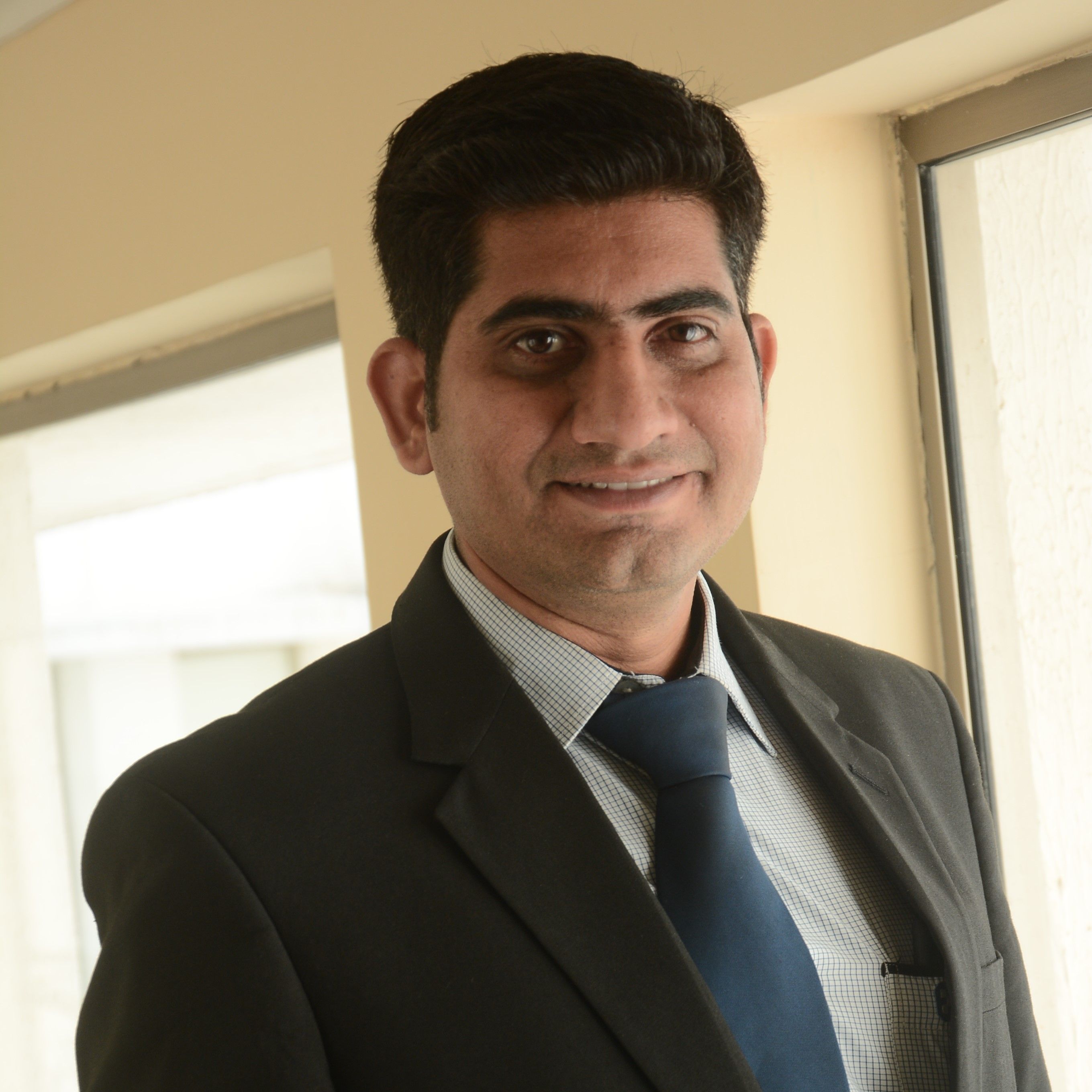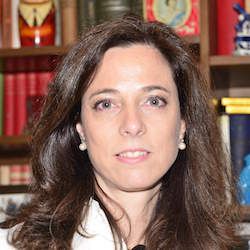 Monica de Abadal


Vice President Global Medical Affairs Services, IPSEN
---
"Patient centricity means collaborating across the entire company, from R&D to post-marketing, to identify unmet needs and deliver outcomes that genuinely improve patients' lives as defined by patients themselves. One definition was published in 2017 thanks to Yeoman G, et al. BMJ Innov 2017 that define it as 'Putting the patient first in an open and sustained engagement of the patient to respectfully and compassionately achieve the best experience and outcome for that person and their family'. And we can only achieve this objective by listening to patients: this is how we find solutions that meet needs beyond the treatment.
Patient centricity is a chance to reinforce the value of working together internally and externally and inspire a renewed sense of pride in us all; a sense that what we do really matters to people's lives. And the first step will be to recognize patients as key partners throughout the value chain from R&D up to commercialization and most of all to be ready to listen, learn and most importantly to act. To succeed in this transformation, we need to break silos and collaborate with patient organizations, carers, physicians and even other pharmaceutical companies.
We're preparing ourselves for the challenge of tomorrow because the patient voice is becoming louder and it's clear that the industry will need to include this dimension in its entire value chain. This is a valuable opportunity for us to evolve, innovate and thrive as pharmaceutical companies.
To demonstrate we bring value to patients, it is critical that patient centricity is measured from the patient perspective. We need to ask the patients whether the project met their needs.
Embedding patient centricity into the entire company, from R&D to post-commercialization, should be the end goal. Medical Affairs should be leading this transformation, to identify unmet medical needs and deliver outcomes that genuinely improve patients' lives from their perspective. This transformation starts by training the Medical Affairs department to anchor the approach and embed it progressively in the daily operational work. And it is not a surprise to have the position of the Chief Patients Affairs Officer within Medical affairs ensuring the reach to all the company from R&D to commercialization."