From the Editor
---
Staying relevant by shaping the future of healthcare
Welcome to the first edition of Elevate - a dedicated magazine FOR Medical Affairs BY Medical Affairs. With a mission to live up to our name, we aim to elevate and empower the Medical Affairs professional to shape the future of healthcare. Elevate is the first industry-led publication solely devoted to the Medical Affairs professional.
According to Sanofi's Group Chief Medical Officer, Dr Ameet Nathwani who we interviewed, Medical Affairs is now at a tipping point as a function. "We either prove our innovative value by adapting to and addressing the external changes happening in healthcare and our industry, or we will continue to remain a mainly support function. There's a lot to do."
MAPS' vision for Medical Affairs is for the function to be a powerhouse within the organization that delivers new opportunities and addresses the challenges of an evolving healthcare ecosystem. Elevate is part of realizing that vision, highlighting the roadmap forward and where we need to get to.
In the Rise & Rise of Medical, Nathwani discusses the need to define and measure our contribution, and why we need to join together as a community to shape the future of healthcare.
In Resilient Leadership: Lessons From The Everest, we delve into resilience as a crucial component of effective leadership with Irish hotelier and youth mental health charity founder, John Burke as he shares his epic Everest story.
In Rebuilding Patient Trust, Danie du Plessis, former SVP and Head of Worldwide Medical Affairs, GSK, discusses rebuilding trust with the patient and the new capabilities Medical will need to master to bring a full strategic perspective to the boardroom - with patient interest at its core.
In Patient Engagement in Medicines R&D: The Need to Measure 'Return on Engagement', Mathieu Boudes, coordinator of the public-private partnership PARADIGM at European Patients' Forum reports on their efforts to create a framework for patient engagement in medicines R&D and the imperative to measure "Return on Engagement" if we are ever to see patient engagement as the norm, rather than the exception.
We have strived to create an immersive content experience, filled with actionable insights, inspirational leadership and intelligent commentary, spurring Medical organizations to greater productivity and value creation.
Want to be part of the MAPS movement to elevate Medical Affairs? Then get in touch if you have a story to tell or are interested in sponsoring Elevate.
For more information, or to share your thoughts/comments on this issue, please feel free to reach out to me at elevate@medicalaffairs.org
And, of course, you can follow all the latest MAPS developments at www.medicalaffairs.org
Deirdre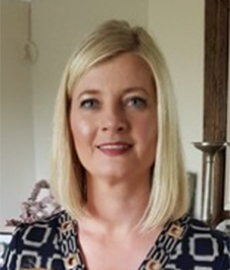 Elevate magazine is published by MAPS (The Medical Affairs Professional Society™). The views and opinions expressed in this magazine are those of the individual contributor and do not necessarily reflect the views of MAPS nor its members. The content in this magazine may not be copied, extracted or reproduced except with the publisher's written consent. Copyright © 2018 MAPS™. All rights reserved.

Contributors
Words by:
Deirdre Coleman
Edited by:
Travis Hege, Executive Director
Nick de Cent
Production & Design
Crystal Hays, Global Project Director
Kasia Uszczynska
Commercial & Marketing
Pedro Campa, Sr. Manager, External Affairs
Partnerships & Advertising
Frank Kudla, Director of Global Partnerships
For more information on advertising in Elevate visit MAPS Digital Media Kit or contact via email at elevate@medicalaffairs.org.