---
Three Takeaways from the MSL Excellence Webinar
Following on from MAPS' recent MSL Excellence Webinar hosted by Ramin Farhood and co-presented by Helen Kane, CEO, PIVOT MSL and Mark Rees-Saunders, Ecosystem Lead (Dermatology)/ UCB Pharma Ltd, we thought it might be useful to summarize the webinar into three key takeaways:
• Who is the MSL?
• What is MSL Excellence?
• How Do We Measure MSL Impact & Value?
MSLs are connectors, facilitators, educators, collaborators, conduits
The role and remit of the MSL is expanding, according to Helen Kane. "When we talk about the MSL, we talk about the external face of Medical and when we ask them what they think their core competencies should be they immediately respond that 'we should be drug and disease experts'. But as this role continues to evolve and as Medical Affairs continues to take much more of a partnership position in terms of organizational structure, the MSL is really regarded as a valued internal colleague, a partner to both internal and external stakeholders but by being externally facing, they are catalysts and collaborators between the industry and the wider healthcare community. They are a conduit between the organization and the physician, listening for key insights and developing a sense of what's happening for the physician and what his/her needs are".
Mark Rees-Saunders agreed that the role has evolved considerably over the last ten years. "It has gone from being a focus on the scientific expertise and the one-way transmission of that science and data (largely driven by massive investment in the role globally, and driven by the need and desire internally and externally to maximize the impact of the MSL), towards a massive focus on skills and capabilities and the impact they have in terms of their scientific communication and making it an interactive scientific debate. That adds maximum value not just for the organization but also to the external clinician and that's set to continue".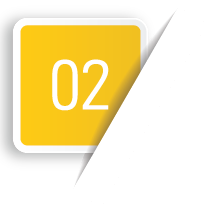 MSL Excellence is Defined Differently Across Organizations
Saunders outlined his approach to defining excellence. "When I first joined AstraZeneca as MSL Excellence Lead, I asked that question - what is excellence? What are the core activities, processes, behaviors that a high performing team should deliver and then try to define what behaviors we measure to guide us in terms of those behaviors. So, we looked at strategic alignment and support, key account management, cross functional collaboration, KOL engagement and development of scientific partnerships, scientific expertise, etc to really define what a team needs to do to be the best."
Kane noted that excellence means different things to difference organizations which in itself can be a challenge. "In thinking about excellence, we surveyed a number of companies and asked them what excellence meant and we went on to build a framework (see Figure 1). The reason it's shown as a continuum is because excellence isn't a destination, it's a journey, and I'm not sure we ever get to a point where we achieve complete excellence."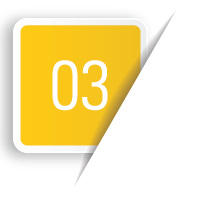 Measuring MSL Impact and Value
"The question to ask ourselves is 'What does this mean for the patient'? What does the output of this activity ultimately mean for the patient", says Kane. "We can't measure Medical impact in terms of financial returns."
Saunders stated that it's important to focus on quality versus quantity. "Historically, as an industry, we measure everything by activity and numbers. The challenge is, how do we measure that quality and how do we measure the impact that has on patient care. Using the Net Promoter Score, you can measure the value of the MSL and those surveys really highlight that if the MSL doesn't come across as totally honest, transparent, patient-focused, then you tend to get a more negative score. It is difficult and there are ways to do it and it's one thing we need to get on top of. We've become much more focused over the years in terms of in-field coaching and development and assessment of MSLs in the field so we set best practice aspirations in terms of coaching field visits and they've become much more structured in process, similar to what commercial teams have done for a long time. We also do yearly validations of all our MSLs, one looking at scientific knowledge and expertise but in parallel, how well they communicate when presenting data. Those are two areas where we continually assess but more importantly, develop the skills and knowledge of our MSLs."
Observing colleagues can be a massive learning tool for MSLs states Kane. "We had a global team of MSLs and there was a particular piece of data which was critical to a product launch and we created two scenarios around the data and we asked them to prepare as if they were going into an interaction with a physician. It was really an opportunity to assess and observe how they were planning: were they anticipating in advance what the challenges might be? Were they planning in advance to ask questions to gather insights? How were they coping with complex questions within the role play? And the feedback was they learned a huge amount from observing their colleagues. It was a great opportunity to share together, to learn together and to be observed by leadership."
MAPS has announced an MSL track to the 2018 EMEA Annual Meeting in Berlin this October, where we will address these topics, and more, in greater detail via satellite plenary sessions and case-based workshops. To view the full agenda, click here.