What a Well-Designed & Integrated Onboarding Strategy Looks Like
---
Personalized, Humanized approach
As customers are now accustomed to drive their own experiences, employees expect the same level of personalization from their employers. According to Ben Whitter, a leading figure within HR globally and a key voice on "Employee Experience" thinking worldwide, it's vital to provide customized learning experiences for every employee, based on the challenges they face in their role, their career aspirations and their personal preferences. "I'm still seeing classic mistakes like failure to align the employee experience to external brand promise. HR needs to become everything now to the business: a marketer, an innovator, an architect, a facilitator, to guide and cultivate these moments that really do make a difference not just to the business but individual human beings.
Adobe is one company where they've just put together the employee experience and customer experience functions. As they develop experiences on the customer experience side, they transfer it onto the employee side and work in a more integrated way to deliver a more serious and engaging experience for both customers and employees simultaneously. When employees are connected with customers and see the role they can each play individually, they want to create a better experience. I think we'll see more of that in the future".
For Whitter, it's about consciously engineering those "moments that matter" across their interactions with the organization and being authentic in terms of expectations. "What does your company stand for and do those values translate into the employee experience? People can tell pretty quickly if the company is not living up to the values they purport to espouse".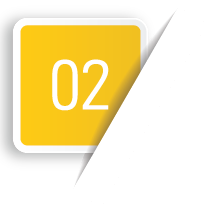 Think Social Integration
One of the most important factors in helping a new employee settle into their roles is having support from, and good relationships with, their new colleagues. Enabling people to build closer bonds with their new colleagues needs to be a core part of onboarding as it will help foster greater social and cultural integration from the start.
For Dr Mary Collins, Senior Executive Development Specialist, Royal College of Surgeons in Ireland Institute of Leadership, assistance in navigating internal and external networks and organizational dynamics is instrumental in embedding new hires in the organizational culture. "Think team-based approach so getting all levels of the team involved, assign a buddy and a coach for added support, early exposure to senior leadership internally and externally, get them in front of key clients from the get go, giving people a thorough introduction to the people they will be working with and the clients they will be serving from the start."
It's really the line manager of the new hire stepping up and organizing a series of senior networking meetings according to Collins. "It's moving out of HR and it's more the direct line manager's responsibility setting up meetings. And, they are really critical, for somebody to feel really engaged and connected and part of the organization, so start building those relationships really early on is important, because there may not be opportunities again to have such meetings or such connections. There's a much more relationship-focused approach now."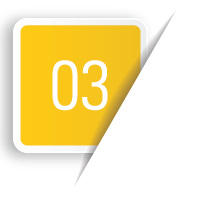 Onboarding as a Fuller, Longer Experience
Most employee onboarding programs aim specifically to get new hires up to speed as soon as possible so they can begin to contribute their personal talents to the business. But just how long should employees be engaged in onboarding?
Ask any HR professional for the conventional wisdom within the field and they will tell you that onboarding should last 90 or 100 days. Yet, according to a recent survey by CareerBuilder of over 2,300 hiring managers and HR professionals, nearly three-quarters say their onboarding process lasts one month or less.
According to Mette Aagaard, we should think longer term and with a much stronger focus on helping people understand and relate to the unwritten rules and the organizational culture. "I think a company should set up an onboarding program that has a two-three year focus. I don't think it's enough to focus on the first 100 days. If you really want to have loyal, productive employees, who intend to stay, onboarding is where you should invest. I think that's really important for those who make the decisions, and those who find the funding for onboarding activities to understand, that this is about efficiency, compliance, and very importantly enculturation. It's not about nannying people. Relational onboarding takes more time than onboarding that is purely transactional in nature. And while you may be adding more learning to your onboarding process by extending it for longer, learning can be spread out and structured into more manageable chunks that actually improve learning and retention."
What she has seen work really well is immersive learning from more senior peers. "Intentionally integrating collaborative learning into your onboarding process ensures the employee gets a more immersive learning experience, absorbing deeper knowledge from the top minds across your organization. Letting new hires meet and liaise with the patients that your work is aimed at is an example of immersive learning. Or spending a stint in other departments to understand interdependencies and the challenges your colleagues face."
This immersive learning can forge bond, build people's networks and embed them in the company culture. "You develop a better understanding of your role and how it fits into the overall strategy and a more longer term approach aids retention and shows more commitment to people's long term professional development".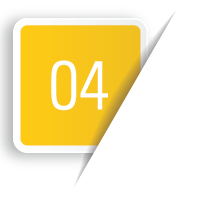 Building a Culture of Continuous Improvement
Companies can reap tangible rewards from using new hires to embed continuous learning and improvement into the very fabric of the organization. For Aagaard, this dual learning process must be facilitated by the culture. "If you have a culture that is very, defensive and complacent, a culture like that will always perceive a newcomer as someone who we need to teach how to behave. If you have a company culture which is curious, a bit more open to input then it's easier to integrate an onboarding methodology where you would actively seek input from the newcomer. Newcomers are people we can learn from. They come in, they see things in the company that others don't see anymore. Invite them in to tell the company what they have been puzzled about, and where they wonder, why do you do things like this? And, instead of going into defence mode, explaining why you do things the way you do, consider newcomers a source of inspiration and innovation."
Mary Collins sums up the importance of gathering new employee feedback as it relates to continuous onboarding improvement: "It tends to be more of a one-flow system of communication in most companies. Your employee onboarding process should be an iterative learning process that improves over time with experience and feedback. It builds engagement when you ask people their opinion. Soliciting feedback at important transition points means you can gauge if you are meeting or exceeding expectations. It's hard to fix something when nobody knows where the problem lies. In contrast, continuous feedback guides consistent improvement and helps build a meaningful, engaging onboarding process. A successful onboarding process is the secret to improving quality of hire and building a team of loyal, dedicated employees."