Setting the Global Standards
for Medical Affairs, Together
Elevate aims to be a catalyst for excellence and performance measurement within Medical Affairs, helping to define its scope and remit and highlighting pockets of excellence in areas such as medical strategy development, real world evidence generation and dissemination and digital engagement. 
UPCOMING ISSUES

ADVERTISING OPPORTUNITIES
Distributed to over 25,000 Medical Affairs professionals globally!
Any ad can link out to an external page (i.e. your website, blog, etc..)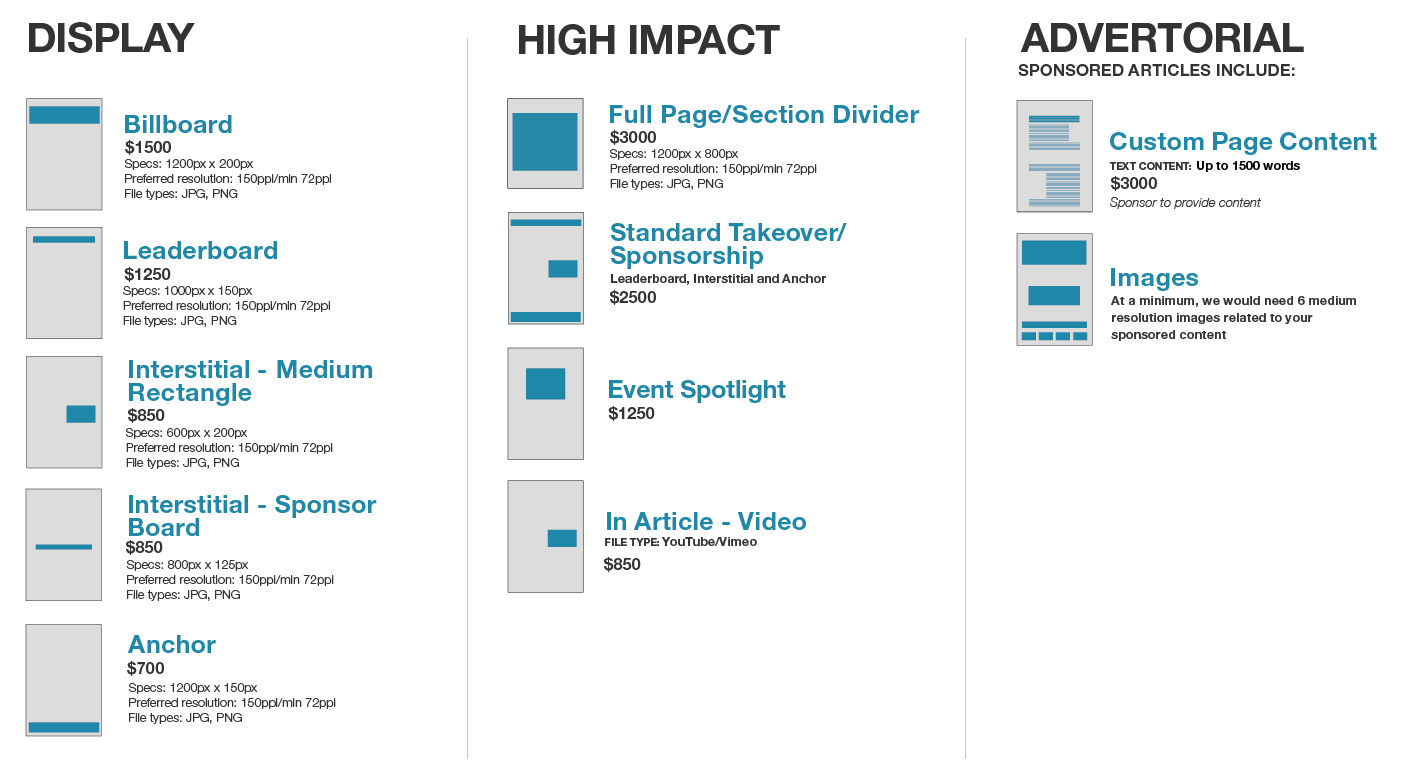 Editorial Guidelines
Want to write for Elevate? If so, please follow the simple instructional guidelines below.
Elevate's Mission:
Elevate will help drive Medical Affairs excellence and increase the influence and impact of our audience, improving their performance and ultimately benefitting patients. Excellence equates to the competencies of Medical Affairs people and how they deliver key outcomes.
Elevate is designed to inform readers of industry best practices and motivate them to implement those practices in their businesses. Published bimonthly, Elevate will feature interviews with Medical Affairs executives from leading pharma, biotech and medical device companies. This exclusive thought leadership provides an in-depth look into industry trends and hot topics that will impact the growth of the pharma and biopharma markets. As the market is continually growing and innovating, these insights provide readers with actionable information and strategies to implement when navigating the evolving medical, commercial, clinical, R&D and regulatory landscapes.
Audience:
Elevate's audience is anyone within Medical Affairs globally, across all levels of seniority. By job title this includes: Head of Medical Affairs, Chief Medical Officers, Medical Directors, MSL Excellence Directors, MSLs, Med Comms Directors, etc.
Topics:
Elevate publishes articles about strategy and tactics in the areas of Medical Affairs. Topics include Medical Affairs value/strategy, patient centricity, talent development, HEOR, field based medical, compliance, Medical Communications, product launch excellence, evidence generation and dissemination, stakeholder engagement, the evolving role of MA and future-ready capabilities building. We are especially eager to publish articles that document best practices and innovative approaches to Medical Affairs excellence. Elevate does not publish articles that directly promote the author's products or services.
Format:
Topics should be submitted in advance for consideration by Elevate's Editorial Board. Please submit your feature ideas to our Content Director, Deirdre Coleman, email: dcoleman@medicalaffairs.org
Please submit an exclusive thought leadership article in Word format alongside a bio (100 words max) of the author and a head-and-shoulders image of the author in the size of 200 x 200 pixels in JPEG or GIF format. Any article deemed to be promotional in any way will be rejected (no mention of company or products). Please adhere to online content best practice - using short paragraphs (2–3 sentences) and broken up with subheaders, quotes, indents, bullet points, numbered lists, pictures and videos. With our digital format, we encourage the use of additional images/diagrams/photographs/videos within the body of the text. Please include references to any data where possible and do not include more than ten hyperlinks per article.
Word count:
The article should be under 2000 words in length and submitted by our agreed deadline, otherwise we may not be able to publish it.
Exclusivity:
It is a condition of publishing on Elevate that you do not publish elsewhere for a minimum of ten days and, where publishing elsewhere after this period, ensure to hyperlink back to the original article on Elevate.
Advertising:
Elevate accepts thought leadership articles that can be written by the author or developed in association with the Elevate editorial team. To advertise, contact elevate@medicalaffairs.org.